April 4, 2014
Fortnum's Russian Doll Ultimate Egg Reviewed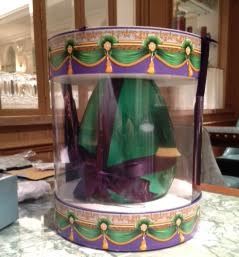 For some time, Fortnum & Mason's have been selling a multi-layered egg. I've been curious about the quality of the chocolate and so asked directly. Actually, I asked if they had any Ivory Coast chocolate in their eggs and the response was that they had higher quality standards. Well, it was a comparison with a well-known chocolate brand which I won't mention 😉
So I was invited in to try the Easter Eggs and see what their chocolate was really like. One of the eggs I tried was the heavy Russian Doll egg which is actually called "The Ultimate Egg". Problem with the website is that you really don't get a sense for how awesome this egg is. There's a picture of each of the layers together but I think this is a bit misleading.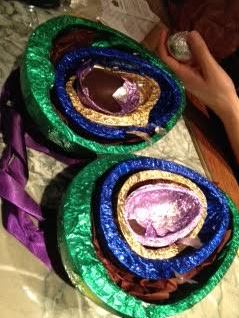 The website is a bit sparse in what it says. It just says "Entirely deserving of its name, this exceptional Easter egg is the ultimate gift for chocolate connoisseurs. The five chocolate eggs will lead you through a range of chocolate intensities, beginning with white and milk chocolate and ending with three dark blends made with 50%, 72% and 100% cocoa respectively. This is a chocolate tour de force. Weight: 1.4kg."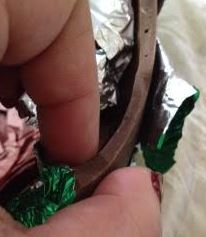 So the heaviest outer layer is a milk chocolate. This milk chocolate is delicious and different. With malted notes alongside the caramel notes of the milk chocolate, the specialise blend that is created exclusively for Fortnum's really shines through in this, the largest, thickest layer of the egg. The silky texture is delicious to let melt in your mouth and the distinctly rich milk chocolate is perfect. I believe if I have remembered correctly, that this is a combination of Mexican and Tanzanian chocolates. Not too sweet, this is going to be the favourite shell so make sure to break it up to share!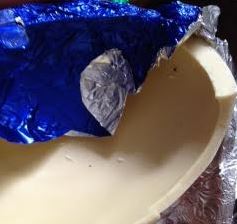 The sweet white chocolate is going to be a crowd-pleaser for the kids. It is sweet and vanilla-y but good quality so definitely going to be a crowd-pleaser for the whole family. It was, of course, a bit sweet for me but maybe use it with the 100% to balance the sweet with bitter 🙂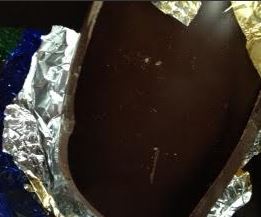 Next comes the 50% milk. Unlike the exterior, this is made by combining a milk and a dark chocolate overnight before creating this thin shell of 50%. This is going to be slightly darker than you might expect and as a thin shell does melt quite quickly. I think that, for me, the flavour profile is a bit nutty but as regular readers of the blog will know I'm a fruity acidity fan. This means that if you're a fan of this flavour profile, which given the hot chocolate session I was at 80% of people are, you'll really *really* enjoy this egg layer. Maybe sneak half the shell off 😉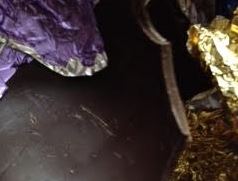 Now we get to the 72% shell. This is a beautifully slightly fruity chocolate that is joyous for anyone who enjoys a higher quality chocolate. Let this one melt in your mouth and enjoy it slowly. The kids won't want this one so allow yourself time to just sit back and enjoy this. Perhaps pair it with a green or light tea so nothing detracts from this delicious dark chocolate flavour. The base is a solid dark chocolate flavour but I get a slight fruitiness coming through with a light floral at the beginning. A complex, amazing chocolate to be made into an egg. What a delight!
Lastly is the intense 100% chocolate egg. This is a hollow egg-sized egg made entirely of 100% chocolate. This is bitter and drying but high quality. I ate it and had a piece of milk just after it or you could eat it with some while maybe but whichever way you do it, this will absolutely change your mind about chocolate.
As an experience, this is amazing. Taking a journey from white to 100% all in a single egg is something no other egg really gives you. It makes this a discovery of high-quality chocolate and a way to bring your whole family together to discover chocolate. It isn't inexpensive at £90 but given you get 1.4kgs of some of the best quality chocolate around, it is well worth it. BUY THE ULTIMATE EGG ONLINE