March 4, 2021
Fortnum & Mason Easter Treats – High Quality Ethical Chocolate Beyond Fairtrade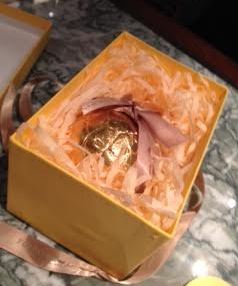 There are few places you can be assured of quality ethical chocolate no matter what you choose and Fortnum & Mason is one of those few places. No matter what you choose from the little eggs, through the bunnies and small eggs to the Ultimate Egg, you know the chocolate is quality and free from any taint of Ivory Coast chocolate.
That means whether it is a milk chocolate bunny or a hand-decorated egg, the chocolate is quality and to train your kids to appreciate proper chocolate, there is no better way. Yes, it makes it expensive but if we all choose to buy quality, we support the farmers more by helping them sell more chocolate at above market (and thus above fair trade) prices.
I was lucky enough to do a tasting with the head buyer of chocolate when I asked a number of questions about their chocolate. She gave me a unique opportunity to try and be wow'd by Fortnum's chocolate – including their Pump Street Bakery chocolate – I was WOW'd indeed! From the care they take sourcing chocolate that is close in taste profile to the original blend made by Fortnum's to the way they blend a dark and milk to create a 50% overnight, Fortnum's is dedicated to making the finest chocolate for their own label. I had no idea how passionate they were about chocolate perfection before this tasting!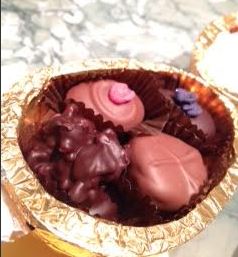 One of the things I learned about Fortnums Easter eggs that I loved is that they are all filled. Well, perhaps with the exception of the exquisite eggs I saw decorated inside and out which came in a fancy box with a drawer holding a necklace. Except that one they are all filled. The small eggs all have something in side them right up to the big ones and they are packed end to end with chocolates. So you know if you buy a Fortnum's egg that it'll always be filled.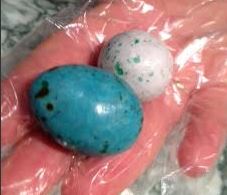 Also have you tried their praline eggs? Be CAREFUL! They are addictive. So addictive I caught myself walking down from the office before we moved to get more. Buy them by the kilo if there are any left because I have a feeling that they are ALL GONE (and I may have played some small part in that decimation of the stocks). The shell is thin – so thin it is almost soft but it has a pleasing sugar crunch. This reveals the extremely soft praline interior which isn't too sweet. Adding the crunch of the shell into the praline and that smooth crunchiness with the delightfully well-balanced and not too nutty praline is a recipe for addiction. Hide these from the kids – adults only please (fewer competitors for these lush eggs)!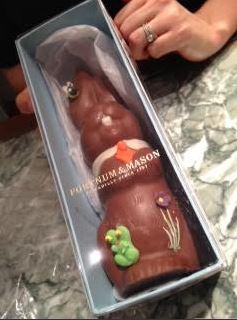 BUNNYBUNNYBUNNY! I love a nice chocolate bunny but they often are made with poor quality chocolate. Not so the Fortnum's bunny. A hollow piece of perfection, each milk chocolate bunny is made from a very good quality milk chocolate with a taste of malted milk, a bit of a caramel taste and not too sweet created specifically for Fortnums. I suspect Valrhona but she was schtum on the subject. This means by purchasing this bunny not only are you supporting farmers getting fair trade or better prices for their cocoa but you are also teaching your kids (or partners) about higher quality chocolate. With no added vegetable oil as some Easter chocolate has, this is a delight – and darn cute too! Look at this little froggie!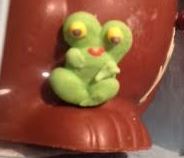 All in all, I was flabbergasted by the passion and care put into Fortnum's Easter eggs. They aren't outsourcing it and hoping, they are hands-on making sure what is created is made perfectly. Passionate about all confectionary but especially chocolate, whether it is packing a few chocolates into a small egg or gilding the inside of an egg with gold leaf, you can Trust Fortnum & Mason's to deliver an extra special chocolate experience. I would never have thought it before this meeting but I'm converted!