December 26, 2015
Five Young Chef Finalists Unveiled in Bid to Win Paris Development Day Experience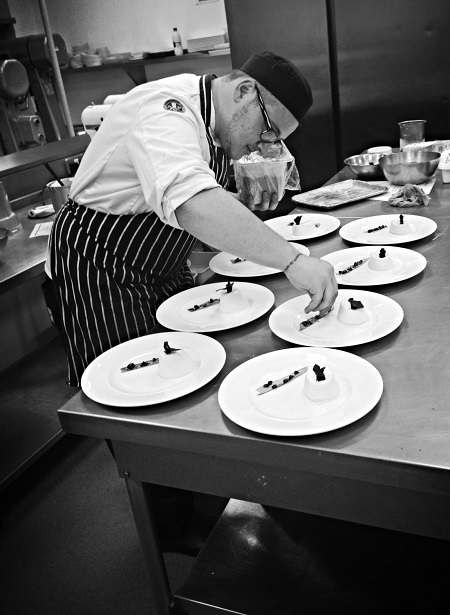 A Part-time pastry chef hailing from one of the most respected culinary colleges in the UK; a young apprentice cooking up a storm at a Yorkshire boutique hotel; a self-employed pastry chef from England's steel city; a college commis with an eye for emerging trends and young chef plying their trade from Hackney's famed railway arches; the final five have been unveiled in Coup de pates' search for the UK's most promising young pastry chef, Chefs at Play.
The five candidates (aged 16-25) have been whittled down from scores of entries received in the first round of the nationwide Coup de pates' 'Chefs at Play' competition. One lucky young chef will be whisked off to its exclusive Paris HQ on an all-expenses-paid trip, where they will be given the opportunity to develop a brand new product for the UK market!
The final five are:
Shaun Longmire, self-employed pastry chef – Italian Clementine & Chocolate Inside Out Macaroon
Eleny Islay Minto, part-time pastry chef, University College Birmingham – Salted Cashew Butter and Greek Yoghurt Tartelette, Infused with Lime
Alice Prothero, apprentice chef, Houndgate Townhouse, Darlington – Waldorf Salad Macaroon
Jack Ellingham, chef, Climpson's Arch, Hackney – Apple Terrine, Arlette Pastry and Brown Butter Ice Cream, Sour Caramel
Emily Moorhouse, commis chef, Shrewsbury College – Profiteroles with Clementine Crème Patisserie, Gingerbread Foam, Pumpkin Shards, Liquorice Crumb
Chefs at Play set out to give young talent an opportunity to flourish, with the first round of the competition calling for entrants to submit a recipe for a brand new canapé or reception product using one of its premium semi-prepared range, including Choux Pastry Profiterole Shells, Filo Pastry Sheets, Mini Macaroon Shells and Savoury Tartelette Cases, as a base.
Each is now tasked with making and photographing their dish to bring their paper entries to life and will be judged by chef ambassadors James Tanner and Thomas Leatherbarrow alongside Coup de pates' in-house development chefs. The winner is set to be announced in early January 2016.
Head of Marketing and Product Development for Coup de pates, Mariam French, comments: "Congratulations to our final five young chefs – proof if proof were needed that the UK is a hotbed of young pastry talent. In the end, their recipes, the rationale, the focus on bringing something new to the plate, shone the brightest in a first stage packed with fresh, innovative ideas.
"The competition now heats up as our finalists bring their dishes together for real – we can't wait to remake and taste them before taking our winner to Paris for the development day of a lifetime. Once there, they will have a hand in creating a brand new product for the UK market. Something truly special."