February 26, 2019
Cutter & Squidge Launch New Bank Branch – Give @cutter_squidge a Try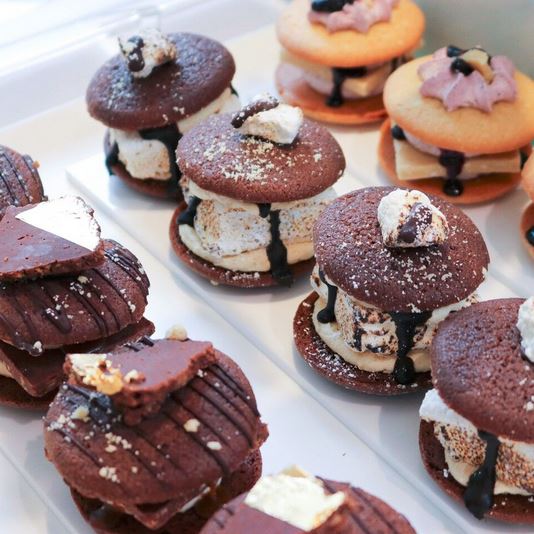 Cutter & Squidge, the sister-owned all-natural Soho bakery behind the Biskie and 'The Potion Room'afternoon tea experience, is launching its second boutique at The Royal Exchange in the heart of the City of London. Throwing open its doors on 11thFebruary 2019, just in time for Valentine's Day, customers will be greeted with an exquisite selection of vibrantly decorated artisan bakes including freshly baked cakes, Biskies, brownies, macarons, cake truffles, cookies and more. All are made from natural ingredients with a 'less is best' approach to fat and sugarin classic Cutter & Squidge style.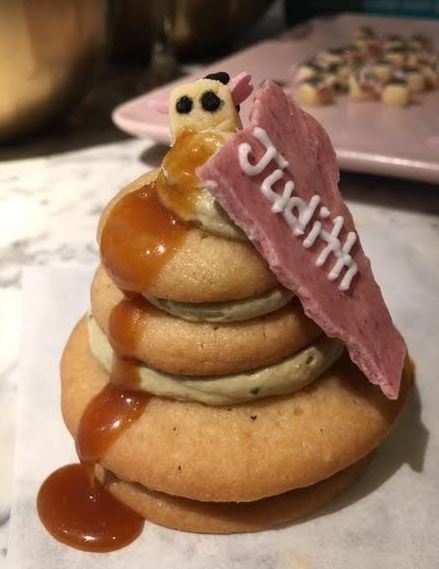 This was a bee hive from their new biskies range. Thick layers of pistachio and salted honey lightened buttercream are sandwiched between a stack of soft vanilla Biskies. Finished with a drizzle of salted caramel, pistachio crumb, a pink white chocolate shard, and a fondant bee.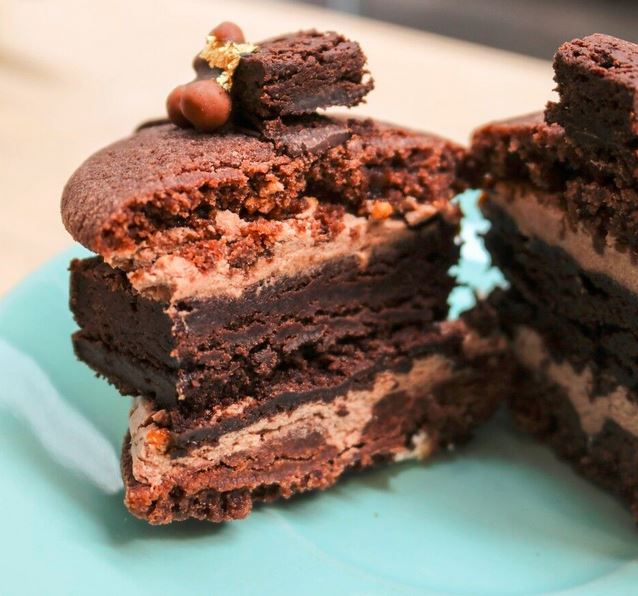 The shop, and now I guess chain, is owned by a pair of sisters who pour everything into making their lower fat and sugar creations delicious – and they are!! Annabel Lui, Co-owner, Cutter & Squidge, said: "I started my career working in the City but always dreamt of following my true childhood passion of owning a bakery with my sister, Emily. We made that happen! And now, on the fifth-year anniversary of our very first market stall, to be making a return to the City as a baker not a banker feels like a huge milestone for us. We can't wait to welcome customers to our beautiful boutique inside The Royal Exchange."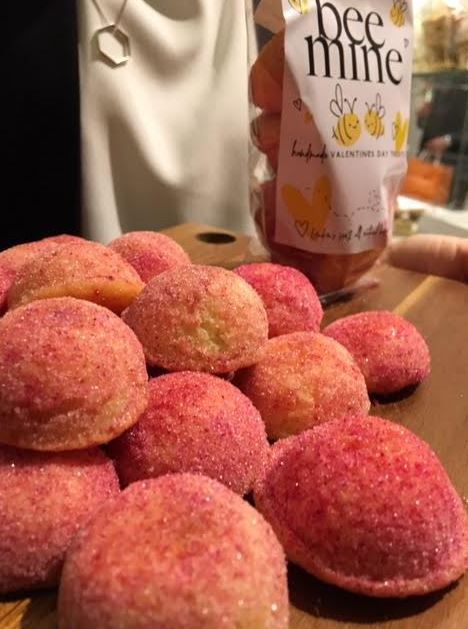 Cutter & Squidge gained recognition in the London food market and pop-up scene with their Biskie,an Instagram-ready cake and cookie hybrid creation, sandwiched with lightened buttercream, handmade jams, caramels and other delights. This success lead to the opening of their flagship Soho store in September2015. So if you want delicious low sugar and low fat cake, now you know where! Soho is great but Bank is right by the tube.