June 21, 2011
Co Couture Champagne Truffle Review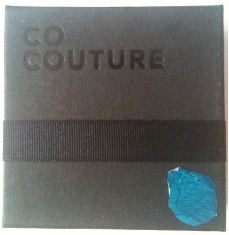 Champagne is perhaps the ultimate indulgence and by extension so is a champagne truffle.
These champagne truffles led me on an adventure. One part of the adventure was finding a box which I almost bought, which were well past their best before date. Expired chocolates on sale at Liberty – tisk tisk.
I love the box design at Co couture, a company run by brother and sister pair. They have been at the Southbank chocolate festival and they have a twitter account you can follow. They are passionate about chocolate and work very hard.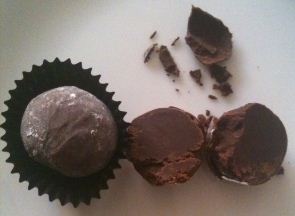 The chocolates are very nice and they have won good taste awards. The champagne chocolates had a firmer ganache than I am used to. I'm used to a runnier ganache which is soft and almost liquid where as these are firm. The flavour is still distinct and clear and the flavour is yummy. The flavour of the champagne and sugar does drown out the chocolate a bit but this is champers! Who cares?
They are still lovely. They are delightful, beautiful and delicious. If you come across them in Liberty, check the expiry date before buying but don't be afraid to grab a box and enjoy them!