June 13, 2014
Chocolate and Love Crushed Diamonds Orange Mint Bars Reviewed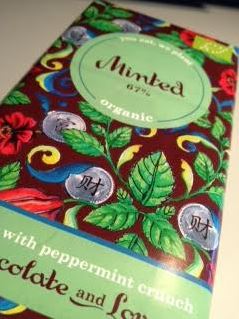 One of the amazing things about some of the bean to bar makers is that some of them not only make amazing chocolate but also help the environment through planting trees. Original Beans plant a tree for every bar sold and for every Chocolate and Love bar sold with a WePlant It logo on it they plant a tree, So not only do they make great chocolate they also are great for the environment.
They sent me three of their bars for review – a milk and two darks but it was what was included with those base bars that made them special.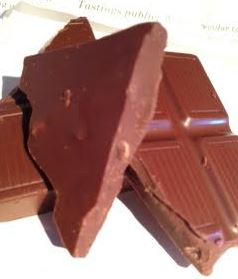 Crushed Diamonds – this is made from Peru & DM chocolate. Interestingly they are using Paraguay sugar and of course the somewhat predictable Madagascar vanilla. I found the flavour to be of fruit on the nose with slight astringency followed by flat chocolaty notes. I'd have to guess that the fruit & slight astringency comes mainly from the nibs but I found it to be very sweet. Chocolate is flatly neutral without extremes (except that sugar) and the nibs add both crunch & body.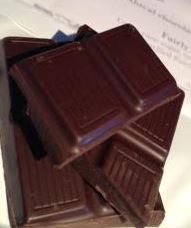 Orange Mantra – Heavy citrus on the nose overpowers the chocolate. Instant orange kick – still overpowering chocolate so I can't say I'm a massive fan. The chocolate really doesn't have much personality so the orange is really the star of the show. Natural flavour for that orange though – very zesty.  The finish is long – the actual chocolate lingers continuing to carry that zesty orange flavour. Not too sweet – delightfully enjoyable if you like this kind of chocolate.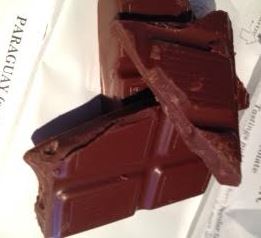 Minted – Heavy peppermint like peppermint patties. Crunchy bits of mint are interesting – like someone finally made a better quality mint crisp – now just needs a circle shape & foil. Chocolate has a slight acidity on finish & at that point some of the characteristics of the chocolate come through. Not too sweet despite being 67%.
I didn't keep these bars to myself though – I shared them with the Air Canada flight staff who didn't like any of them. They found them almost flavourless and really didn't like the mint. It was quite surprising to hear that from them given how strong I found them but hey – different strokes for different folks, right? BUY THEM ONLINE