March 11, 2013
Chococo Crackletastic Chocolate Easter Egg Review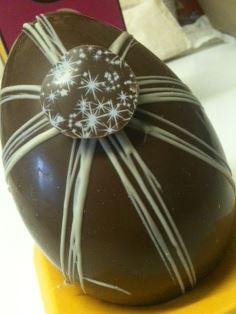 There is a real trend right now to put popping candy into a lot of things. I know from talking to someone in the industry that this is not an easy, nor an inexpensive trend. Getting the right popping candy that will still pop after it has been added to something and exposed to the air for awhile is crucial and so it was with curiosity that I agreed to accept a review egg with this ingredient from Chococo called the Crackletastic Easter Egg.
Now, I've reviewed other popping candy eggs in the past from companies like Gorvett & Stone with their Firecracker Egg but this was a new take on the popping candy story – one with added chocolate buttons. I should point out right now that the chocolate buttons are al made with natural colourings – nothing artificial in there so it is perfect for small kids and big kids alike.
The chocolate egg is decorated simply with a large chocolate button decorated with a cocoabutter transfer design – all natural. The white chocolate piping is simple and yet adds a bit of something extra – slightly nationalistic as well. Chococo are located in Dorset and proud to be British – they make their eggs on site themselves which is how they are able to get so creative.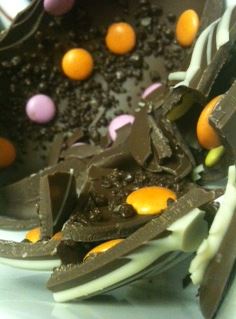 Once you break through the rather thick exterior, you find the interior studded with the chocolate buttons and quite a lot of chocolate-coated popping candy. This is what gives this egg an extra bit of fizz (so to speak). Each mouthful has popping candy with a slightly sweet edge of the milk chocolate. The colourful buttons and popping candy with the sweet milk chocolate does make it seem like a chocolate Easter egg for the more youthful crowd but I can say it was a hit with adults as well.
The Chococo popping candy Easter egg is a ton of fun and was my office top pick as they all loved it and raved about it. The milk chocolate is sweet enough to make it appeal to absolutely everyone and the popping candy and chocolate beans make it a more unusual egg. Why not switch this year and buy British? This chocolate Easter egg is made by a British company working hard and supporting their local community. Instead of yet another supermarket egg, choose to support a local business.