March 4, 2013
Chicago Chocolate Tours Reviewed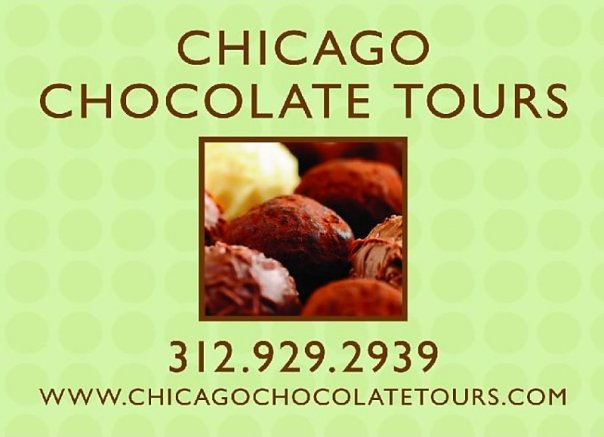 In the safety of an American mall, the group of chocolate fans gathered to meet their guide who was gathering everyone around her. The Chicago Chocolate tour was populated entirely by out-of-towners this time, apparently a rarity as most tours include Chicago locals looking to find the best chocolate secret spots in town.
I went on the tour recommended by the founder of the Chicago Chocolate Tours, women entrepreneur Valerie Beck. She has been featured in several Chicago publications as a successful local entrepreneur, leaving behind her legal career to pursue her passion.
Having gathered together, we all trooped off into the elevator to our first location – Teuscher. This is a Swiss chocolate company making filled chocolates and flavoured bars. We get to try some of their chocolates which remind me a bit of Charbonnel et Walker (and we all know who came first 😉 ) and then we get a discount off anything we buy. With the beautiful decorated boxes it is tempting to grab some gifts but I resist and we move on with some already clutching purchases.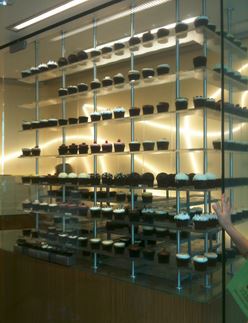 Next we're off to More – a cupcake shop with a difference. The cupcakes are all uniquely displayed and they have a cupcake that is their take on the Hostess Ho-Ho which is a childhood favourite of mine. I buy a box of 4 mini cupcakes which are all OK. I'm not excessively thrilled with them but they beat that dry, terrible example of a cupcake I got from Sprinkles. I mean, maybe if you'd never had a cupcake before you'd like Sprinkles but as someone used to the kind you get from Lola's and Hummingbird, I can tell Sprinkles is inferior. More though have delightful, moist, flavourful cupcakes that are moist and delicious. We get to try some while we are in the shop but I was so impressed I also bought that mini box. A definite gem of a find.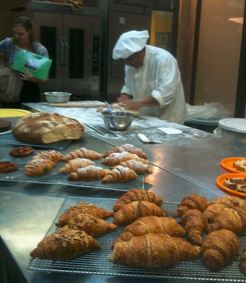 We tromp off on to our next stop – Hendrickx, a boulangerie and traditional Belgian bakery. Coming from the UK s I have, this is not as special for me but here we watch croissants being made with butter being carefully folded in multiple layers of pasty. We try several types of baked goods before I grab a hunk of bread and we head on.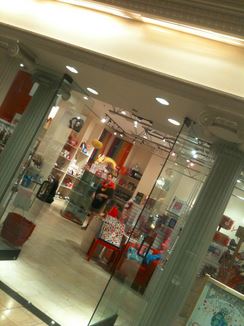 A walk away is Candyality – a candy store with a difference. They have all sorts of sweets but not just modern ones – they have all sorts of retro sweets, double salted liquorice and chocolate covered everything. I opt for the gummy bears to try and end up buying some to share (because misery loves company). This shop is in a mall but slightly off the beaten path so difficult to find. There may be an express elevator there but without knowing it is there, it is easy to miss. A great find as there is a display of gummy bear art as well as the candy and everyone seems entranced.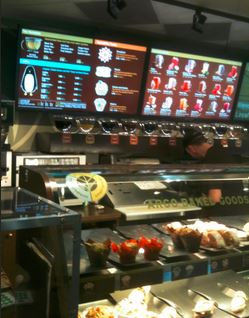 We head off to our final destination – a tea shop selling a cold chocolate chai tea. The teas on offer are dizzying and it is so tempting to go a bit crazy and buy a bunch but after all the walking (I'd been exploring before the tour) I'm done in and ready to head to some of the missed shops.
I have a coupon for Hershey's for a free chocolate bar which I use as I buy chocolate for the office (someone in my office subsequently ate my chocolate bar so I didn't even get to eat it), Get some Ghirardelli chocolate and then head to Vosages to buy some of their famous chocolate.
All in all a great tour. This seems to be a great idea for a gift, something to do at the weekend, a treat to yourself or just because. Definitely fun but it left me feeling sorry for Chicago residents. We certainly are spoiled in London!