December 8, 2010
Carluccios Mini Chocolate Panettone Review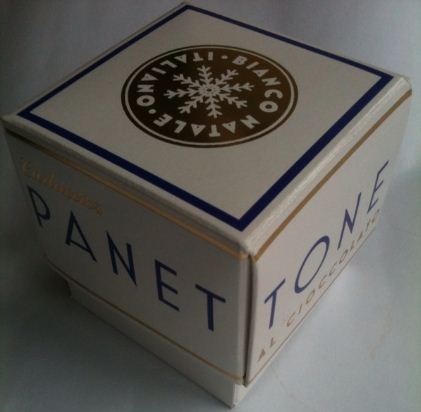 When I was at Carlucccios the other day, remembering the pleasure I had derived from their chocolate panettone I decided to buy a mini one. The box looked large enough that it probably contained a panettone of a manageable size.
With no small amount of anticipation at having paid £3.95 for something I expected great things from I lifted the lid on the white box.  This was new and just brought out for the festive holiday season and I knew it was going to rock.
You can imagine my disappointment when something smaller than some muffins emerged wrapped in plastic from the box.  This, I thought to myself, was not at all what I had been expecting.  I wasn't expecting something huge but for £3.95 I have to admit I expected a bit more.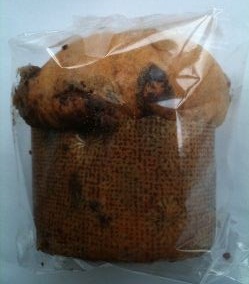 That aside, I tore at the paper and ripped into the chocolate panettone and I was not disappointed.  As I remembered, the bread of the panettone itself was lightly flavoured with fruits and something that seemed almost like some liquor and it was stuffed full of chocolate chips.  This was almost worth the anticipation and the wait.
Would I recommend the mini chocolate panettone?  Probably not if the larger one was an option but if it isn't then do get it because it is absolutely YUM!