May 5, 2015
An Evening With Domori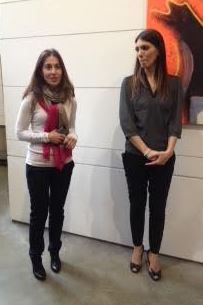 One of the larger bean to bar manufacturers around is Domori. Owned by Illy, it is still guided by the man who founded it almost two decades ago.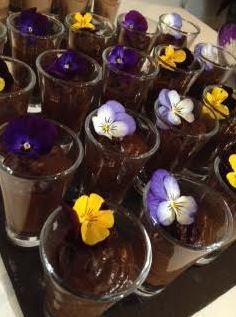 Making chocolate from the bean, Domori prides itself on not only using the best beans but also developing new strains on its farm in Venezuela. On the around 180 hectares it has there are at least seven different strains being grown and developed. This is not "genetic manipulation" but selective breeding I am told. A traditional method of selecting for the best taste and disease resistance as well as growth.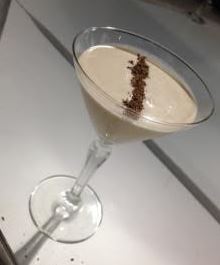 Domori is one of those larger manufacturers it is more difficult to find. In fact it is probably easier to find Askinosie chocolate than Domori. In their small 25g boxes, they are half the size of Amadei and one quarter the size of traditional bars. That makes them small and sadly easily overlooked.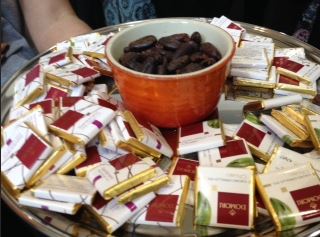 In addition to size, Domori suffer from the same issue that all bean to bar manufacturers face from Amano to Zotter (see what I did there?) and that is climactic conditions affecting the flavour of the bean more commonly known as terroir. All of these factors contribute to inconsistent taste – something Valrhona and Costa and others struggle with annually and have specialists who blend origins to achieve consistent flavour.
This makes Domori a truer bean to bar experience than you would normally get from something so slick-looking and owned by a large company – this gives you terroir, vintage, and harvest.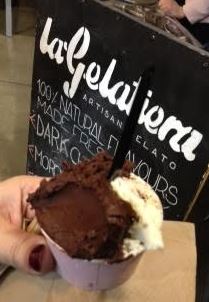 With Domori being so dependent on terroir and vintage I'd love to see a bit more information on the bean – things like harvest (early or late), the area it comes from, the year and maybe even a bit about the treatment of the beans. People who are passionate about chocolate and who want the experience Domori are bringing to the market are hungry for that information. It would add to the value of the bar to have that information readily available on the bar or even marched to a serial number and on the website.
But for the moment take time to seek Domori out. Yes it is a bit more difficult to find but isn't that the way with all good things 😉