Tag Archives:
wine festival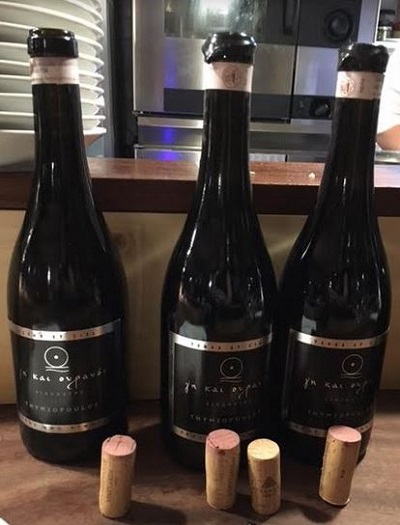 The London Greek Wine Festival is a showcase of the best of Greek wines, brought to you by Theodore Kyriakou and the team at The Greek Larder. It launched in 2015 for the first time and was an overwhelming success, ...
Facebook
Subscribe
Check out my Recipes, Reviews and more!
Links on this Blog
All links on this blog are editorially given. Do not contact me for link exchanges. Reviews do not guarantee links. I do not add links to articles already written unless I want to, and any requests to do so will be refused (and may result in the review being withdrawn). I reserve the right to remove links from reviews at any time for any reason including but not limited to whim. I am not your link bitch, don't try and treat me as such.
Grammar Warning: I am clearly aware that my grammar is sub par. Please excuse any typos or miss-spelling of words you may come across when reading this blog. There is no need to write or notify me. Thank You Kindly.



At the #dubrovnikwinterfestival #experiencedubrovnik Christmas drinks watching a play, listening to music and enjoying bubbles. Absolutely fantastic hospitality from this wonderful city and as the UK sends most tourists to their fair city they are even going to change heir airport to accommodate us! Now *THAT* is VIP treatment!
.
.
#travelblogger #uktraveller #uktravelblogger #travelblogger #travelersnotebook #uktraveller #winetravel #dubrovnik #dubrovnikcroatia #dubrovnikonmymind http://ift.tt/2jDhw0L




This year at the @shrewschocfest we had a great demo of my all time favourite thing - fondants!
I actually have a @lakelanduk kit staring at me right now and I'd love to make a salted caramel version and have that delicious gorgeous caramel ooze out from inside the fondant.
So simple to make too - get those cool mounds and smear the insides with butter and dust with cocoa powder. Put a circle of parchment in the bottom.
Heat oven to 200C
Melt 120g of butter with 120g of dark chocolate and let cool a bit.
Whisk 2 whole eggs and 2 egg yolks together then chuck in 120g of caster sugar and a pinch of salt. It's all the same measure for the butter, chocolate and sugar.
Whisk eggs lots then add the chocolate slowly to the eggs.
Once mixed fold in a tablespoon of plain flour.
Once mixed add the mix evenly to each of the 4 moulds which will likely fill to ¾ full.
Place on a baking tray and bake for 8-10 minutes. Let them stand for 1-2min then slide a blunt knife around the edge and release from the mould.
VOILA!
.
.
#bakingtime #instachocolate #chocolatey #chocolatelover #chocolate🍫 #bakingwithchocolate #chocolatefondant #fondantcakes #bakinglove #bakingbad #bakingday #recipeidea #recipeshare #recipeideas http://ift.tt/2A1uHfI
This Site Uses Cookies for Analytics
If you don't want to be analyticsalised with a cookie from Google, best pop off to another site.
badges