Tag Archives:
michelin starred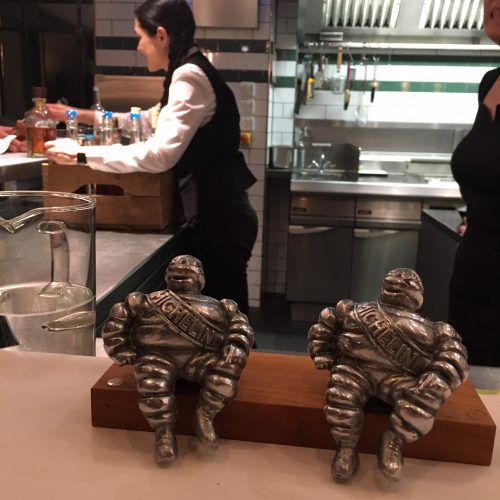 Nespresso coffee from capsules in a machine, and Michelin starred restaurants creating unique eating experiences aren't usually seen as compatible and so the invitation I received from Nespresso to try their new origin coffees at Kitchen Table piqued my interest. ...
Comments Off

on Kitchen Table & Nespresso Elevate Coffee to Michelin Star Levels
Subscribe
This Site Uses Cookies for Analytics
If you don't want to be analyticsalised with a cookie from Google, best pop off to another site.
Check out my Recipes, Reviews and more!
Links on this Blog
All links on this blog are editorially given. Do not contact me for link exchanges. Reviews do not guarantee links. I do not add links to articles already written unless I want to, and any requests to do so will be refused (and may result in the review being withdrawn). I reserve the right to remove links from reviews at any time for any reason including but not limited to whim. I am not your link bitch, don't try and treat me as such.



Wow so this is the somewhat weird selection of my top posts from 2019 on @instagram including (in random order) @godivauk chocolate dipped strawberries, @paul_a_young caramels highlighting the issue of domestic abuse, @valrhonauk and the launch of tulakalum origin chocolate, @thorntons Christmas elf chocolate which I'm sure they sold lots of, #bonnemaman salted caramel sauce celebrating their pancake day, @cadburyuk chocolate covered Oreos (OMG yum!), @konditorcakes chocolate mini cupcakes topped with raspberries, #afternoontealondon at @twgteaofficial and most auspiciously the post I did for Chinese New Year. It's a busy photo but an awesome one - here's hoping 2020 is even more awesome!
🍫🥂🍫🥂🍫🥂
#godivachocolatecoveredstrawberries #godivachocolate🍫 #godiva🍫 #thorntonschocolate #thorntonself #chocolateelf #chocolatecoveredoreos #chocolatecoveredstrawberries #chocolateminicupcakes #chocolateraspberrycake #chocolateraspberrycupcakes #chocolatelover🍫 #ilovechocolates🍫 #saltedcaramelsauce #saltedcaramelcake #saltedcaramel #afternoonteatearoom #afternoonteauk #afternoonteaweek — view on Instagram https://ift.tt/2Qf8ZP9




I was #invited to try the @brigitsbakery #myxmasafternoontea because as part of @valrhonauk Responsible Christmas and in collaboration with Brigit's Bakery and Valrhona, @baptiste_frement_pastry_chef_ has developed a special Afternoon Tea based on Valrhona's Single Origin range. I've tried the range… it is HUGE and varied but specifically this is about helping certain cocoa-growing communities who need it most. 🍫🍫🍫🍫🍫
The afternoon tea was more than just food. The afternoon tea actually takes you on a tour of London, taking in the sights of Albert Hall, Kensington Gardens, Marble Arch and many other famous London sights. It also takes place on a vintage London bus making it a unique combination of afternoon tea and tour of London.
🍫🍫🍫🍫🍫
Valrhona has been taking action to support producer communities for over 30 years but without really shouting about it. For Christmas 2019, Valrhona wanted to inspire everyone to work together to make the chocolate industry sustainable. It might surprise you that it isn't and that Valrhona is supporting farmers to do things better (unlike some other chocolate companies). Until December 31, 2019, Valrhona will donate €1 to support education in Ghana for every 3kg bag of Pure Origin chocolate sold. That means it is our *DUTY* to buy and eat more chocolate and to specifically ask for Valrhona! Chefs - contact #classicfinefoodsuk to buy your supplies!!
🍫🍫🍫🍫🍫
Overall the bus tour and afternoon tea would be an interesting experience for anyone visiting London. The cakes and sandwiches were plentiful, the scones were well made (I've had some that were not) and supplied with @roddas_cream making it a very traditional afternoon tea. If you can't make the bus you can always pop down to the bakery and grab some patisserie from there. It is around £45 per person for the tea and tour, and while the collaboration is on you get a stunning Valrhona chocolate disk gold-tone keychain and reusable cup.
🍫🍫🍫🍫🍫
#makinglondonsmile #valrhonauk
#afternoontealife #afternoontea #afternoonteatime #afternoonteaUK #afternoonteaweek #hightea #afternoontealondon #afternoonteafortwo #afternoon☕️ #afternoontea☕️ #afternoonteatime🍰☕️ — view on Instagram https://ift.tt/2M09Lx8
badges
Grammar Warning: I am clearly aware that my grammar is sub par. Please excuse any typos or miss-spelling of words you may come across when reading this blog. There is no need to write or notify me. Thank You Kindly.