Tag Archives:
michelin starred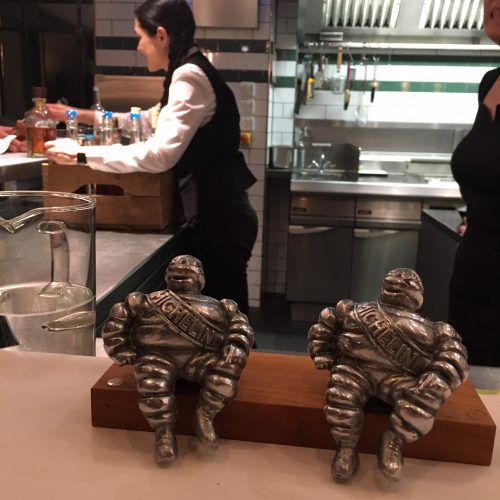 Nespresso coffee from capsules in a machine, and Michelin starred restaurants creating unique eating experiences aren't usually seen as compatible and so the invitation I received from Nespresso to try their new origin coffees at Kitchen Table piqued my interest. ...
Comments Off

on Kitchen Table & Nespresso Elevate Coffee to Michelin Star Levels
Subscribe
This Site Uses Cookies for Analytics
If you don't want to be analyticsalised with a cookie from Google, best pop off to another site.
Check out my Recipes, Reviews and more!
Links on this Blog
All links on this blog are editorially given. Do not contact me for link exchanges. Reviews do not guarantee links. I do not add links to articles already written unless I want to, and any requests to do so will be refused (and may result in the review being withdrawn). I reserve the right to remove links from reviews at any time for any reason including but not limited to whim. I am not your link bitch, don't try and treat me as such.



Today is a celebration of all things chocolaty and boozy but why not treat yourself to the lovely @nineelmsdrinks non-alcoholic cocktail of your choice and some home baked @guittardchocolate brownies (with or without nuts).
🍫🍸🍫🍸🍫🍸
Don't rely on someone else for your happiness - make cocktails for you, bake brownies for you, take yourself out. If your partner happens along, awesome. If not, solo the f**k out of today because you are one-of-a-kind and totally worth it.
💕💖💕💖💕💖
Stay awesome lovely people! 💋💋💋 — view on Instagram https://ift.tt/31RVnh0




Celebrate a truly poetic feast in the name of Robert Burns with premium award-winning whiskies from @tescofood . From the fruity and floral Speyside to the heartier Highlands, toast a wonderful malt by the fire with friends and family this Burns Night. This is an own brand whisky which have in the past gotten a bad reputation but I feel that the whisky has earned its silver award and deserves some attention.
🥃
I got #gifted this bottle of whisky and so both husband and I tried it because I always keep these things for myself and in the interest of balance and fairness I decided to allow him to try a small amount. So he got a sip from my glass.
🥃
Hailing from the very north of Scotland, this whisky enjoys extended cask-maturation (with a deck chair and a drink I'm sure) before bottling. Its flavour develops slowly over 12 years (because if it developed more quickly, we'd drink it sooner like some other whiskys on the market) in hand-coopered American oak barrels (as opposed to robotic coopers who just don't seem to ever get the hang of the thing - humans FTW). Slightly fuller in style than the Speyside, it has layers of rich dried fruit flavours, sweet spice and caramel. A deserved IWSC 2019 Silver Medal winner.
🥃
So enough silliness - what was our verdict?
Husband: It was a bit harsh for him. He prefers 18 year old because it is often smoother. He's not a fan and would probably choose something a little older. (Do note though that husband is a peaty/smoky whisky fan and this is not peaty/smoky)
Me: I enjoyed it. A less challenging whisky and unlike husband, I do not like my whisky peated. I did find this smoother than husband described, it was totally drinkable and light. The barrel comes distinctly through with a gradual build on the palate from sweet notes through to the spice. It's a straightforward, uncomplicated whisky that would be a good accompanyment to any Burns Night celebrations. I don't know what he's on about… even used my @thethreedrinkers @theglencairnglass 🥃
I did genuinely enjoy this whisky. I think I'd likely use it for a cocktail to play in to some of those flavours or maybe add it to a cupcake to make it a super boozy treat!
🥃 — view on Instagram https://ift.tt/37i8D0v
badges
Grammar Warning: I am clearly aware that my grammar is sub par. Please excuse any typos or miss-spelling of words you may come across when reading this blog. There is no need to write or notify me. Thank You Kindly.