Tag Archives:
Les Patisserie des Reves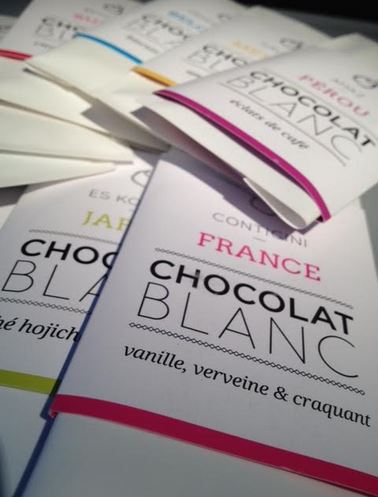 When I asked if I could get a sample of the new chocolate creations from Les Patisserie des Reves I did not expect what arrived. I was, in fact, intimidated by what arrived. I was overwhelmed by what arrived. I ...
Subscribe
This Site Uses Cookies for Analytics
If you don't want to be analyticsalised with a cookie from Google, best pop off to another site.
Check out my Recipes, Reviews and more!
Links on this Blog
All links on this blog are editorially given. Do not contact me for link exchanges. Reviews do not guarantee links. I do not add links to articles already written unless I want to, and any requests to do so will be refused (and may result in the review being withdrawn). I reserve the right to remove links from reviews at any time for any reason including but not limited to whim. I am not your link bitch, don't try and treat me as such.



Have you seen the Hotel Chocolat Chocmobile?
.
You may have heard of the @hotelchocolat Chocmobile, serving probably the best hot chocolate around, coffee, brownies and an endless range of chocolates and truffles. And of course: Ice Cream of the Gods. All on the move. You might have seen it in the recent BBC documentary that aired on Channel 5. .
It's pretty hard to miss. And now… *they want it back*. .
Sad news is that overnight their Chocmobile was stolen from outside Hotel Chocolat HQ. This is seriously NOT COOL and the thieves will get far less for it than it's value to the business.
.
As innovators, HC recreated hot chocolate the way it is in fine establishments, and the way it used to be centuries ago (ish… centuries ago it was a bit crap TBH but thick and less sweet with no palm oil and no filler - just sweetness and cocoa). That means nothing artificial - just their own chocolate, grated and served in steamed milk. .
The Chocmobile's job is to dispense chocolate happiness on tour around the country. .
Any information leading to the recovery of their beloved Chocmobile will be rewarded. Find it, and they will invite you into their top secret Inventing Room in their chocolate factory - where the magic happens. And they will also give you 5 years subscription to our Chocolate Tasting Club. .
Get out there and help #findthechocmobile .
#hotelchocolat #stolenvan #chocolateloversunite #🍫🍫🍫 — view on Instagram https://ift.tt/2ywOtQx




Oh I do love a cheeky preview and @thorntonschocs give some delicious previews! These cheeky elves are actually all different (well, there are at least 3 different expressions I found and ate…) and the brand new, hot off the line. The first one I tried was quite dense with a thick filling but the other two were soft whipped filling elves (but also they were all at different chill levels).
🍫🍫🍫
A solid mouthful, these will satisfy parents and children alike over the holidays and are super affordable. They were so much fun and there were other amazing holiday releases so stay tuned for more!
🍫🍫🍫
#🍫🍫🍫 #chocolatelover #chocaholic #milkchocolate #chocolatelovers #instachoco #chocolateaddict #ilovechocolate #chocolateporn #chocolateheaven #🍫🍫 #thorntonschocolate #thorntons https://ift.tt/2LoesSC
badges
Grammar Warning: I am clearly aware that my grammar is sub par. Please excuse any typos or miss-spelling of words you may come across when reading this blog. There is no need to write or notify me. Thank You Kindly.