Tag Archives:
Les Patisserie des Reves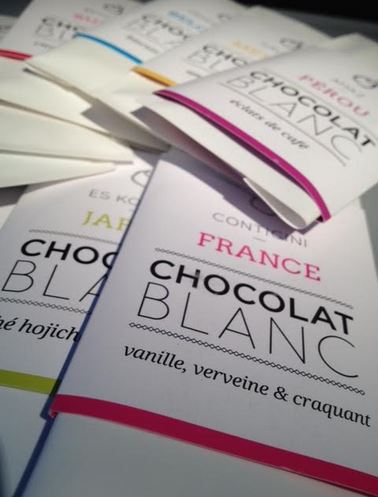 When I asked if I could get a sample of the new chocolate creations from Les Patisserie des Reves I did not expect what arrived. I was, in fact, intimidated by what arrived. I was overwhelmed by what arrived. I ...
Facebook
Subscribe
Check out my Recipes, Reviews and more!
Links on this Blog
All links on this blog are editorially given. Do not contact me for link exchanges. Reviews do not guarantee links. I do not add links to articles already written unless I want to, and any requests to do so will be refused (and may result in the review being withdrawn). I reserve the right to remove links from reviews at any time for any reason including but not limited to whim. I am not your link bitch, don't try and treat me as such.
Grammar Warning: I am clearly aware that my grammar is sub par. Please excuse any typos or miss-spelling of words you may come across when reading this blog. There is no need to write or notify me. Thank You Kindly.



I went to the launch of the #CAMRA Good Beer Guide Belgium which is widely considered to be the definitive travel guide to Belgium as well as #belgianbeer and is in its 8th edition. Not only does it have pubs and bars but also 240 Belgian breweries. It's been completely updated since 2014 so now is the perf cr time to purchase a copy.

This is pretty much the only guide to Belgium you'll need whether you go for beer or not. Belgium is a great place to travel so why not visit and use the #goodbeerguide Belgium .
.
.
#visitflanders #visitbrussels #visitghent #visitmechelen #visitleuven #visitbelgium #goodbeer #camragoodbeerguide #trappistbeer #bestbeer #beerlover #beerlovers #beer🍻 #beer🍺 #beerguide #travelbloggers #womenwhotravel #womenwhodrinkbeer #ladieswhotravel #globetrottinggirl #ladiesgoneglobal #womenwhoexplore #iamatraveller #travelbloggersuk #travel✈️ #travelblogging #traverse18 https://ift.tt/2qNQSly




I have been absolutely blown away by #hungarianwine on my visit here in #budapest
This is a city you absolutely must visit at least once for a week because of you don't stay a week you'll miss so much!
After the heartbreaking legacy of bulk wine production under communism - I have a family story here too with my step-grandfather, Hungary has exploded with excellent wines available everywhere.
This beautiful city is a must-visit for any #foodie passionate about #winetasting or really just any #foodietraveller
You must visit this beautiful city!

#oneophile
#tastehungary
#winetravel
#hellohungary
#iwinetc
#iwinetc2018
#hungarianwine
#winesofhungary
#winefestival
#hungaryisawesome
#traditionalfood #redwine🍷 #whitewines #hungary🇭🇺 #hungarianfood #winesofhungary #visitbudapest https://ift.tt/2GMmsqt
This Site Uses Cookies for Analytics
If you don't want to be analyticsalised with a cookie from Google, best pop off to another site.
badges