July 27, 2012
Eat the World Next to the Olympic Park at the Global Feast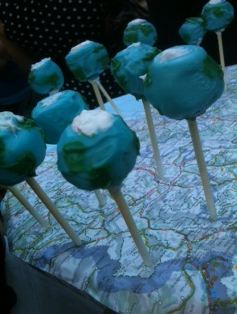 It has been up and down weather for the Olympics but one thing you can be sure of – if you want to experience the international cuisine of a ton of different supper clubs, Stratford is absolutely the place to be.
In a tent is a giant map around which diners sit and are served dishes prepared according to the area of the world they represent. While Canadian cuisine is not currently on offer (I'm not sure most could survive true Canadian cuisine given the caloric content of things like beaver tail, poutine and maple syrup), there is a host of different world cuisine you can experience.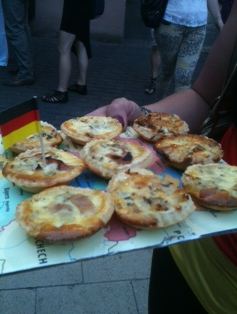 I got to try some of the Jamaican, German, Singaporean, Indian (as in the subcontinent), and Russian cuisine during the launch event but when you book, you'll be booking for a single country. I actually wanted to book but living in Oxfordshire as I do it is a long way away from home sadly and the last trains home are rather early.
It is a unique opportunity to try the cuisine typical to a specific area of the world, cooked by those expert in cooking their home cuisine. It is also a unique opportunity to eat off a sculpture. Where else will you be able to eat Key Lime Pie off a work of art? It is absolutely a once in a lifetime opportunity to experience supper club cooking from around the world as the world gathers to compete.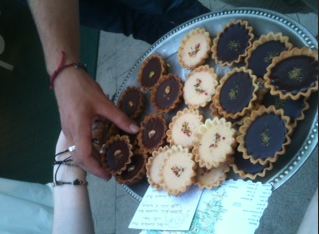 The event is being held in the verdant covered courtyard of Stratford Old Town Hall – the closest venue to the Olympic Park and Stadium, a beautifully restored Victorian building, and a beautiful, calm oasis on Stratford High Street. Tickets for the Feast cost £45 which includes a welcome cocktail & canapés, a 3 course meal, drink with meal, entertainment, etc.
To book  your culinary adventure, just visit the Global Feast site at http://www.globalfeast2012.com