January 31, 2013
Valentine's Brownie from Paul A Young Reviewed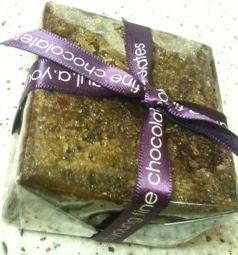 There are very few things in this world that I love more than a Paul A Young brownie (family and husband aside of course – food can't compare 😉 ) thus when a new brownie comes out, generally I get excited.
Readers of this blog will know that I am not a fan of certain things but I always try and bring a bit of objectivity to a subjective matter. Thus I am able to recognise the appeal of Paul's Mince Pie brownies while not being a mince pie fan myself. I'm also able to comment on overly sweet chocolate from other manufacturers without rubbishing something most people are going to actually enjoy. So it was in this spirit of balance that I approached the chipotle and brown sugar brownie knowing that chilpotle comes from the Nahuatl word chilpoctli meaning "smoked chili pepper" and it is a smoke-dried jalapeno.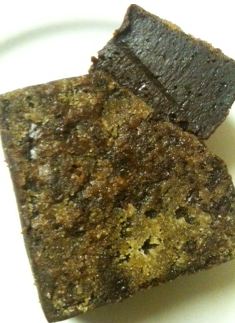 I know that spice is balanced and calmed by milk and sugar and so I always knew that this brownie was not going to burn my mouth and lips, however I'm still a bit wary. To me chipotle isn't just the spice but the meat it is spiced with. However I sliced myself off a generous piece and tried a lot 🙂
The spice here is mild. I'm getting a bit of a smoky flavour and a mild heat but I am also super digging the brown sugar topping. That is amazing. The heat does build a bit as I slice more off but there is never that sense of being able to taste nothing else. The chocolate of the brownie is gorgeous and the brown sugar top feels just perfect as it melts and combines with the densely gooey chocolate brownie.
I think this is interesting and likely to appeal to both men and women. The slightly spicy and smoked flavour is going to find a wider audience – perhaps among fans of the whisky brownie as well as spice lovers but be warned – if you want something that makes your lips turn pink from the heat, this is not for you. This is a masterful balance between spice and flavour without being too sweet.