May 15, 2012
Urge Chocolates Caramello and Orange with Goji Berry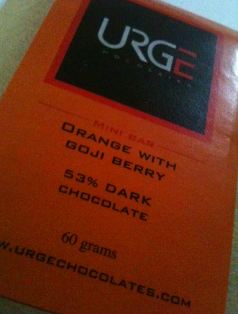 I love Canada. Perhaps it is because I am Canadian but I love Canada 🙂 One of the other things I love is that there are more and more chocolate makers in Canada. I have had the good fortune to be able to try a lot of chocolate in Canada, mainly from Toronto but from all over Canada.
I had the fortune of having a new company called Urge Chocolates send me two bars. One was a caramel bar and one was an interesting orange and goji berry bar. Each had different chocolate percentages and were made in very different ways. The company apparently started because of a love of chocolate cups and progressed from there. They do a number of different types of chocolates and these two bars are just part of a larger range which you can check out at their website.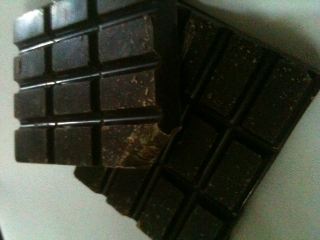 The orange and goji berry bar was interesting. The orange flavour was pronounced but not overpowering and the goji berries were sprinkled throughout. The bar has an interesting mix of flavours and chocolate. I had a small piece, as is usual when I review things, and it was an interesting flavour combination.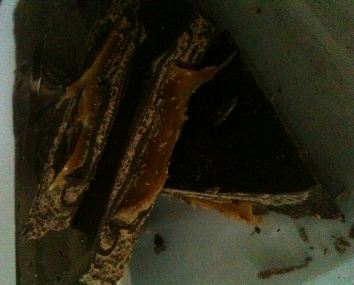 The caramello was different to the orange and goji berries. The 55% chocolate had a generous amount of chocolate in it. There were swirls of chocolate with sea salt scattered and the thick caramel through the bar.  I think I'd probably like the caramel squares where you get more caramel 🙂 but this bar was interesting. I'm sure that each batch of bars will be tempered differently.
Interesting bars from an interesting Canadian company.