July 27, 2016
The Ultimate Experience for Rich Wine Lovers: A 15 Day Extravaganza Tasting 78 Wines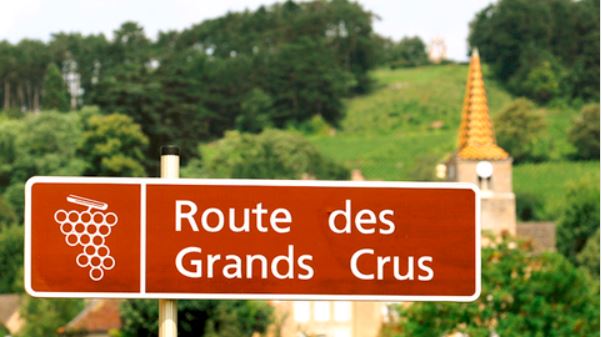 Let's get real – this is not a cheap adventure but wow does it ever sound epic. If I could afford it I would most certainly be buying my ticket RIGHT NOW. Why? Well it is an epic adventure you'd be hard pressed to do yourself. Wine tour operator Grape Escapes have launched what has to be the longest package wine holiday – the Grand European Wine Tour! An incredible 15 days spread across five different premium wine regions, this is the ultimate break for wine lovers, and is available throughout the year for a minimum of two people. I just would love to go on this alone, let alone with a mate. My goodness we'd be drunk for two weeks (or we could be responsible and spit and really enjoy the whole trip).
Grape Escapes' Grand European Wine Tour is based at selected 4* hotels across Europe, including three nights spent on the site of a working winery in Rioja.  On this amazing whistle-stop wine trip across Europe, guests will learn all about red, white, rosé and sparkling wines, visiting a wide range of different wineries, including large, prestigious estates, as well as small, family-run producers. It's probably going to be epic and too fast and yet how else could you see everything. Can I just fantasise a little more… just for a moment…
Guests start their oenological adventure in style with three nights in Florence, and visits to three Super Tuscan on a full day guided and transported tour, followed by three nights in Bordeaux, then two nights in Reims tasting some brilliant bubbles! They then organise a two night stay in Burgundy, followed by a night in the city of love and lights – Paris! The final three nights will be spent in Rioja, and amongst other unique activities, guests will have the opportunity to participate in the famous Logrono tapas run – a fantastic experience! My goodness I can't… I can sell a kidney and go on this, right? I mean, who the heck needs two..?
There are so many amazing activities included on this break that it is impossible to list them all, but tour highlights include an extensive tutored tasting session of six wines in Bordeaux, a full day guided and transported tour with a specialist local guide in Champagne visiting two small, family-run Champagne Houses and a prestigious estate, and for a gastronomic treat, a six course gourmet dinner is included at one of the best restaurants in Florence. So it'll be the gym and a shocking diet once I get back… If I can ever afford it… 😀
Flights and rail travel between the regions are included, and prices start from £3418 per person. So really it is not bad considering the number of nights accommodation and travel and that it is 15 days. In fact considering the time it is really amazing value but just not something I can do right now 😉