November 30, 2009
La Maison Du Chocolat in London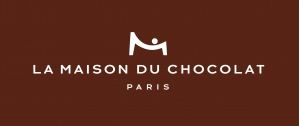 The Maison Du Chocolat is a beautiful, large chocolate shop which has outlets all over the world.  I was at the Piccadilly Circus location just a short walk from the tube.  It was a busy, buzzing beautiful shop with plenty of choices but I had decided to try just three chocolates (I ended up trying 4).  In order to evaluate the flavours I wanted to trust the staff to be knowledgeable about the chocolates and select their star pupils.  This way I also get to experience new flavours.
This heaving shop still had staff who were friendly, knowledgeable and willing to help.  The woman who helped me took the challenge seriously, selecting for me what she felt to be the best of the best in the shop.  She was patient as I tried one chocolate she graciously gave me to sample and very unhurried despite the huge number of people in the shop.  I think of all the shops I went in to, this gave off the most posh atmosphere, with some of the best, most knowledgeable help.  I tried one chocolate in the shop and a further three at home.
Salvador – The chocolate was disappointingly reluctant to melt.  The raspberry pulp filling was nice – not overwhelming but OK.  The chocolate was slightly flat without a well-rounded raspberry filling.  I have to say, the scent of the chocolate was so weak I stuck myself in the nose trying to smell it.  I'm not surprised that the chocolate would not melt as there is likely something in it to help it keep longer or something… maybe
Caracas – again the chocolate coating the centre was bland and reluctant to melt with a slight grainy texture.  The centre was delicious as a simple dark chocolate ganache but I would have chosen a different chocolate base which had a fuller, more rounded flavour which had legs.  The chocolate was overall OK but not great.  A disappointment.
Guayaquil – This chocolate is a heavy disappointment.  There is something on the underside of the chocolate between the chocolate and the ganache which is gritty and unpleasant in flavour.  The chocolate itself still refuses to melt in the mouth and has a grainy flavour.  Very disappointed.
Dentelle – A new chocolate of the season.  It is a praline which isn't my favourite but this one is OK once heated up by my laptop CPU.  It was a milk chocolate square choc and the chocolate was completely overwhelmed by the praline so it was lacking any personality.  OK but again a disappointment.
As an experience, I cannot rate it highly enough.  As a chocolatier, I have serious reservations.  I did not find these chocolates to be in the same league as William Curley or Paul A Young and yet I must say these are miles better than Theobromo and Auberge du Chocolat therefore they earn a place in my "top notch" chocolate selection.