September 19, 2019
Divine Chocolate Gin & Tonic Flavoured Chocolate Bar – #ginandtonic Nirvana from @divinechocolate
I'll be taking my gin and tonic in chocolate form from now on! Thanks to Divine Chocolate for creating the ultimate in indulgence – my banal G and T will never be the same again!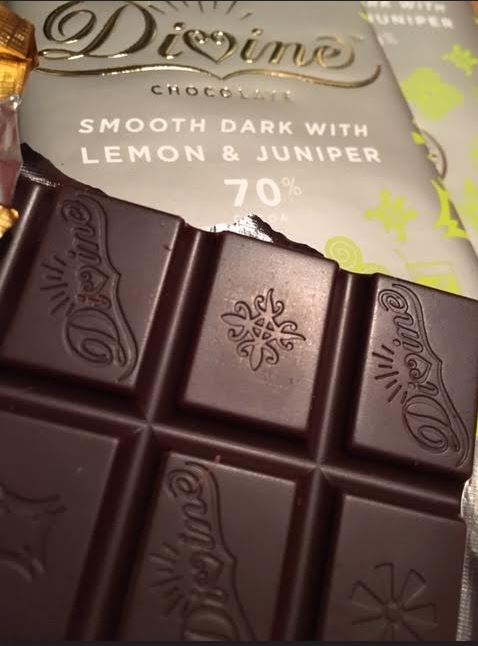 It's actually lemon and juniper flavour which they have done to echo something everyone likes – it's secretly Gin and Tonic flavour without the alcohol. The seventy percent chocolate has the perfect balance of juniper for the gin and lemon for the slice in the tonic. I wonder if bars will start adding chocolate to the traditional G&T (please don't unless you really know what you're doing).
It's a limited edition so grab it while it's available!