Tag Archives:
stellenbosch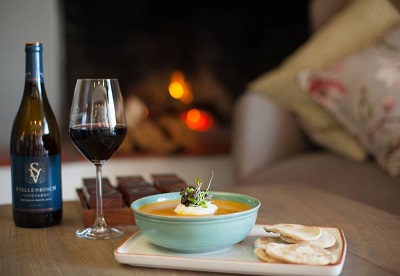 Foodies the world over are taking notice of the exceptional food and wine pairings offered across the Stellenbosch winelands in South Africa. From pairing sparkling wines with sweet treats, to matching delectable red wine with salts from all over the ...
stellenbosch | travel | wine
Comments Off

on Fun Food and Wine Pairings in #visitStellenbosch Gain Foodie Attentions
Subscribe
This Site Uses Cookies for Analytics
If you don't want to be analyticsalised with a cookie from Google, best pop off to another site.
Check out my Recipes, Reviews and more!
Links on this Blog
All links on this blog are editorially given. Do not contact me for link exchanges. Reviews do not guarantee links. I do not add links to articles already written unless I want to, and any requests to do so will be refused (and may result in the review being withdrawn). I reserve the right to remove links from reviews at any time for any reason including but not limited to whim. I am not your link bitch, don't try and treat me as such.



These @paul_a_young sourdough, butter and sea salt #chocolatetruffles are utterly delightful. Made with @guittardchocolate and brought to the #guittard150 celebration in #london🇬🇧 these delightful chocolates had the sourdough crumb on the outside, encased in chocolate keeping them perfectly crunchy. The ganache filling was perfect as you would expect from Paul - the perfect celebration chocolate.
Last time I was in they were sold out so if you do get the chance to grab some, absolutely do!
What's your favourite truffle?
.
.
.
#chocolatelover #chocaholic #darkchocolate #chocolatelovers #instachoco #chocolateaddict #ilovechocolate #chocolateporn #chocolateheaven #guittardchocolate #paulayoung #paulayoungchocolates #chocolateporn #ilovechristmas #ilovetruffles #chocolateheaven #chocolateblogger #chocolate🍫 #chocolateganache https://ift.tt/2PkO5dP




Cadello - a spirit inspired by the merchants of Venice and masked balls - but I'm not sure exactly how. I know the gentleman who created it was writing a novel about the history of Venice but I'm not sure how that progressed into making this spirit. *

The maker says that this provides a distinct and singular experience. This drink is crafted with eight carefully selected ingredients which unveil flavours of coffee, chocolate, star anise and vanilla, with hints of caramel, hazelnut, mint and toffee. The ingredients are infused in grain alcohol and then distilled separately, before being carefully blended into French Oak barrels with coffee beans, to age into a spirit that encapsulates the depth, complexity and smoothness. *

Cadello works well as an aperitivo, digestivo and a delicious addition to any cocktail. It's fun to add to your chocolate vodka (if you've been infusing nibs in vodka) as it adds that sweetness in to the mix. It's actually better than I expected but the star anise can be dominant so using it with a 100% chocolate melted to create a hot chocolate shot would absolutely work.
*
Cadello is available from Honest Grapes for £30 so why not give it a try?
*
#chocolatespirit #alcoholandchocolate #chocolatealcohol #ilovechocolate #chocolateislife #lovechocolate #aperativo #digestivo #aperitivos #aperitivotime🍹 #aperitiftime #cocktails🍸 #cocktailtime🍹 #ilovecoctails #chocolatelover #chocaholic #chocolatelovers #instachoco #chocolateaddict #chocolateheaven https://ift.tt/2FCl4L9
badges
Grammar Warning: I am clearly aware that my grammar is sub par. Please excuse any typos or miss-spelling of words you may come across when reading this blog. There is no need to write or notify me. Thank You Kindly.