August 24, 2012
Jean Paul Hevin Coro Chocolate Bar Review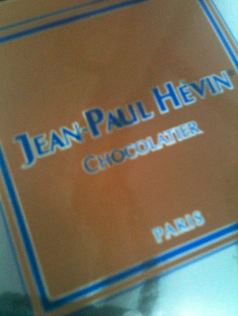 Upon looking at this bar, I knew it was never going to be as good as Aria. Where Aria had pure origins and only cocoa butter, sugar and cacao as ingredients, this added soya lecithin and vanilla. Either some beans were mouldy or something else was going on (who knows) which made this bar less impressive from the outset. At 68% it would be sweeter but – would it equal Aria for its robustness of scent and taste?
This is a CHUAO bar and you know how in love with the deliciously gorgeous chuao bars I get from Soma (got – they were sold out last time I was home). Now, Aria was a triumph but what would the chuao be like? Could it possibly be as good or will something have gone wrong given the vanilla that had been added. Also the 68% was an odd choice for added sugar levels.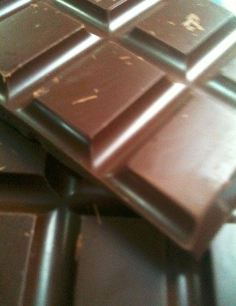 This is a nuttier chocolate – that is, the scent and flavour remind me of unroasted almonds and hazelnuts quite intensely. There is a small hint of yellow fruit after the nut but it is fleeting and we are left with a slightly acidic, slightly fruity, slightly chocolaty bar with an intense woody spice under the nuttiness. It seems somehow less exciting than Aria. Whereas that bar lifted me up and absolutely challenged my taste buds, this bar plods along and is less exciting. The particle size means that unlike the satin cocoon I was left with after Aria, I have a slight powdery-ness, almost grittiness but not quite the Willie's Delectable Cacao particle size.
A second piece is even more nutty than the first, if that is possible and I detect under it all a slight edge of almost coffee or deeply roasted – but not burned – beans. I'm not sure as it is so overwhelmed by the nuts but I caught it for a moment in my nose. The melt in this is not as smooth and I got a chunk of something in one of the pieces – maybe cocoa bean. Not sure that was an intentional inclusion. That powdery-ness continues at the end – not a great mouth feel for me but a lot of people won't notice.
This is not the chuao I love. I'm not sure this isn't just a regular Venezuela bean rather than actually chuao.
That is not to say this is an unpleasant bar. This is very nice, despite being 68% it is not to sweet. The vanilla is not too aggressive on the nose and the unroasted hazelnut and almond flavour at the beginning is going to be a winner for some people. I just feel that having had Aria this is just lest intense and less exciting for me.