Tag Archives:
Berlin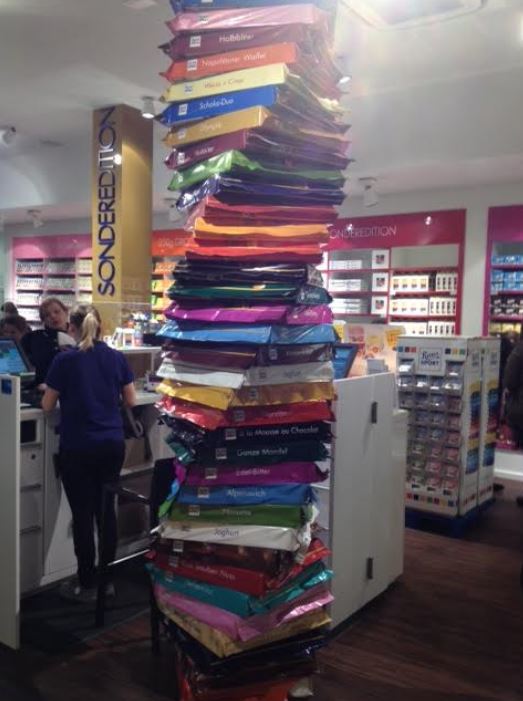 I've had the pleasure of spending 24h in Berlin twice in the space of 2 months and I have to say, I'd love to go back when I had a bit more time to investigate things. I was staying at ...
Comments Off

on 24h in Berlin Delicacies Discovered
Subscribe
This Site Uses Cookies for Analytics
If you don't want to be analyticsalised with a cookie from Google, best pop off to another site.
Check out my Recipes, Reviews and more!
Links on this Blog
All links on this blog are editorially given. Do not contact me for link exchanges. Reviews do not guarantee links. I do not add links to articles already written unless I want to, and any requests to do so will be refused (and may result in the review being withdrawn). I reserve the right to remove links from reviews at any time for any reason including but not limited to whim. I am not your link bitch, don't try and treat me as such.



Check the blog tomorrow for this Sarah's Wonderful Honey Poached Pears with Drizzled Dark Chocolate and Ginger Honey recipe!!! Thanks to @mileevenfoods for the recipe and image 💖
.
.
.
#chocolate #chocolaterecipes #chocolaterecipe #ilovechocolate #chocolatelover #chocolatelove #chocolatey #chocolatedrizzle #chocolatedrip #chocolatepear #chocolateandalmonds #foodphotography #instafoodporn #instafood #foodideas #foodinspiration #simplefood #simplefoods #foodblog #foodbloggers #foodinspiration #foodinstagram #chocaholic #darkchocolate #chocolatelovers #instachoco #chocolateaddict #chocolateporn #chocolateheaven https://ift.tt/2CEpnEg




Beautiful @pierremarcolini desserts in their Marylebone shop. I very much enjoyed the wrong cake they selected for me (seriously - I was quite specific! What is it with PM shops and staff having a hate on for me?) as did my friend!
.
There are some amazing new products in shop today so why not head on over and caramel up your life?
.
What is your favourite caramel concoction? .
.
.
#chocolate🍫 #caramelsauce #caramelcake #pierremarcolini #chocolatecakes #chocolatedream #ilovechocolate #chocolatepom #chocolatelover #chocolatelove #chocolatelovers #chocolatedessert #chocolove #chocoholic #chocolatier #caramelbeurresalé https://ift.tt/2CmNRl5
badges
Grammar Warning: I am clearly aware that my grammar is sub par. Please excuse any typos or miss-spelling of words you may come across when reading this blog. There is no need to write or notify me. Thank You Kindly.